Frontend Team
·
Sibiu
·
Hybrid Remote
Frontend Developer
Join our frontend team and improve what users see, touch, click on a movie streaming platform!
We usually respond within a week
OVERVIEW OF ROLE
We are looking for a talented Frontend Software Developer to join our team. The chosen candidate will be responsible for creation and implementation of new features, as well as enhancement and maintenance of current platform. 
 PRINCIPAL RESPONSIBILITIES: 
Architect and develop consumer and internal facing HTML-based products and features
Plan, estimate and prioritize work within multiple sprints
Collaborate with Design and Product teams on project specs
Produce responsive HTML, CSS and JS code which support multiple devices
Work with frameworks and libraries such as React, Redux and Webpack
Evolve any legacy code and iterate quickly, with an eye on reusability
Commit code in GIT and review with other team members on full implementation
Web Browser Compatibility Testing on multiple devices
SKILL REQUIREMENTS:
3+ years of experience working in responsive front-end development
Excellent JavaScript(ES6)
Understanding React's component lifecycle and methods
Solid understanding of Web Standards is a must
Ability to make reusable and fast CSS (Styled Components)
Good knowledge of HTML5 & CSS
Typescript, RxJS (Observables) & Gatsby a plus
Version Control (GIT)
Excellent communicator and collaborator 
Believes in building high quality products for its entire life cycle
Creative problem solver who makes concise and informed decisions
BENEFITS:

Work from our office in Sibiu or your shack in the forest! As long as you are online, we don't care!
We hide nothing! Full disclosure on company information!
Profit Sharing - we share all registered profit between the freaks, based on seniority and level of experience.
Craft Budget (personal budget to improve your craft, buy anything you need, software, hardware, books, conference tickets and such, no questions asked, no paperwork needed): $2500/year/person
Access to our startup fund ($120,000) to implement your personal project
Flexible program and ability to work remote
10% of your working time to work on a personal project
Your choice of laptop from the top business line models
Holiday Bonus (1 salary/year) + unlimited vacation days policy (we do not set a limit for your vacation days, you can take as many as you need)
Mold your workplace through AFIP (Agile Freaks Improvement Process). Curious about AFIP? It's the best thing to make yourself heard!
Department

Locations

Remote status

Hybrid Remote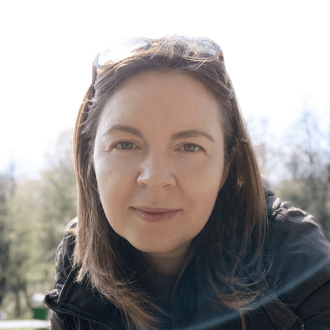 Contact
Anda
Human Relations Person a.k.a hasher
Agile Freaks Benefits
Full Transparency

We offer full transparency to the company's info. You can gain entrepreneurial skills by accessing information about budget, financial predictions and overall business info. Nothing is off limits.

Flexible working hours

Flexible work hours. You are allowed to choose the dates and times for your working hours, as long as your tasks are done and your absence doesn't impact your team's productivity. We aim to help you balance work and non-work responsibilities.

Remote Work

Ability to WORK remotely. You can work from our offices, from the comfort of a luxury destination or your shack in the forest! If you have an internet connection, we don't care.

Craft Budget

A sum allocated each year for every freak. Use it to perfect your craft, no questions asked!

Vacation Bonus

Relax for a month and get paid twice. The first 21 vacation days have a bonus attached in the form of a salary.

Profit Sharing

You will be assigned a piece of the pie, based on your seniority and level of experience. As with everything else, we offer full transparency of this process.

Lunch

Free your "mental cycles" from figuring out what to eat. Super duper tasty lunch provided each day. You will have access to an app where you can choose what you want to eat.
Workplace & culture
Truth and Kindness
Freaks are supportive with each other and all relationships are based on trust and respect.
Initiative
Freaks will always take initiative because there is a solution to every problem.
Balance
Life is more important than work.
Communication
Freaks listen carefully and are not afraid to speak up.
Supportiveness
Freaks are focused on helping to move things forward.
Excellence
Freaks want to excel at what they do! They're always looking for ways to improve!
Frontend Team
·
Sibiu
·
Hybrid Remote
Frontend Developer
Join our frontend team and improve what users see, touch, click on a movie streaming platform!
Loading application form